spitbank fort, the solent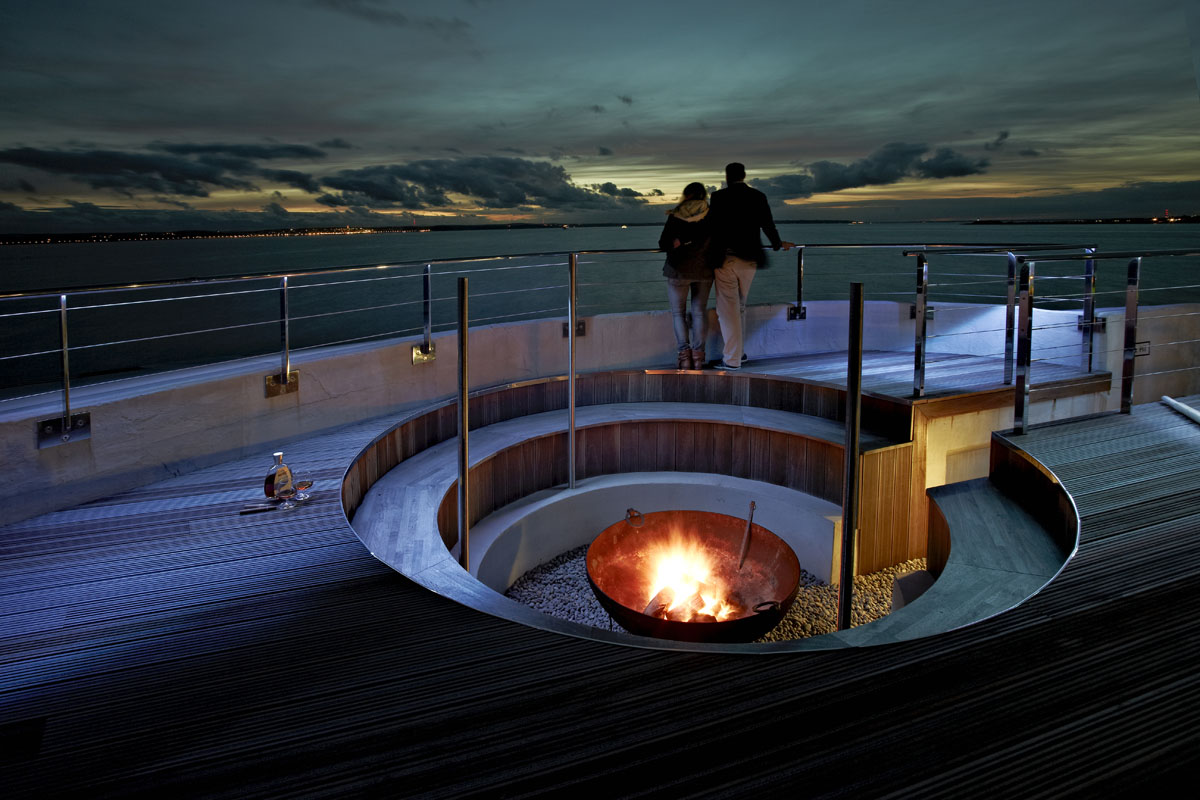 RIBA award wining conversion and restoration and of one of the Palmerston Forts (Scheduled Monument) situated at the mouth of Portsmouth Harbour in the Solent forming an exclusive retreat/boutique hotel. This project, on behalf of Clarenco creates an exclusive retreat and function venue with sleeping accommodation for 18 guests. Facilities include rooftop hot pool, sauna and fire pit and lighthouse with panoramic views of The Solent

The Spitbank Fort project successfully balances the sensitive restoration of historic features with modern design and energy-saving technology, utilizing innovative construction methods to both preserve its heritage and provide new-found comfort

PLC Architects acted for the project development from inception to client handover; ensuring the project was compliant, operational and within budget; carrying out continuous dialogue with English Heritage, Local Planning Authority and Harbour Master for necessary consents for this iconic project.